IMAGE OF THE MONTH: May 2022
Retinal Blebs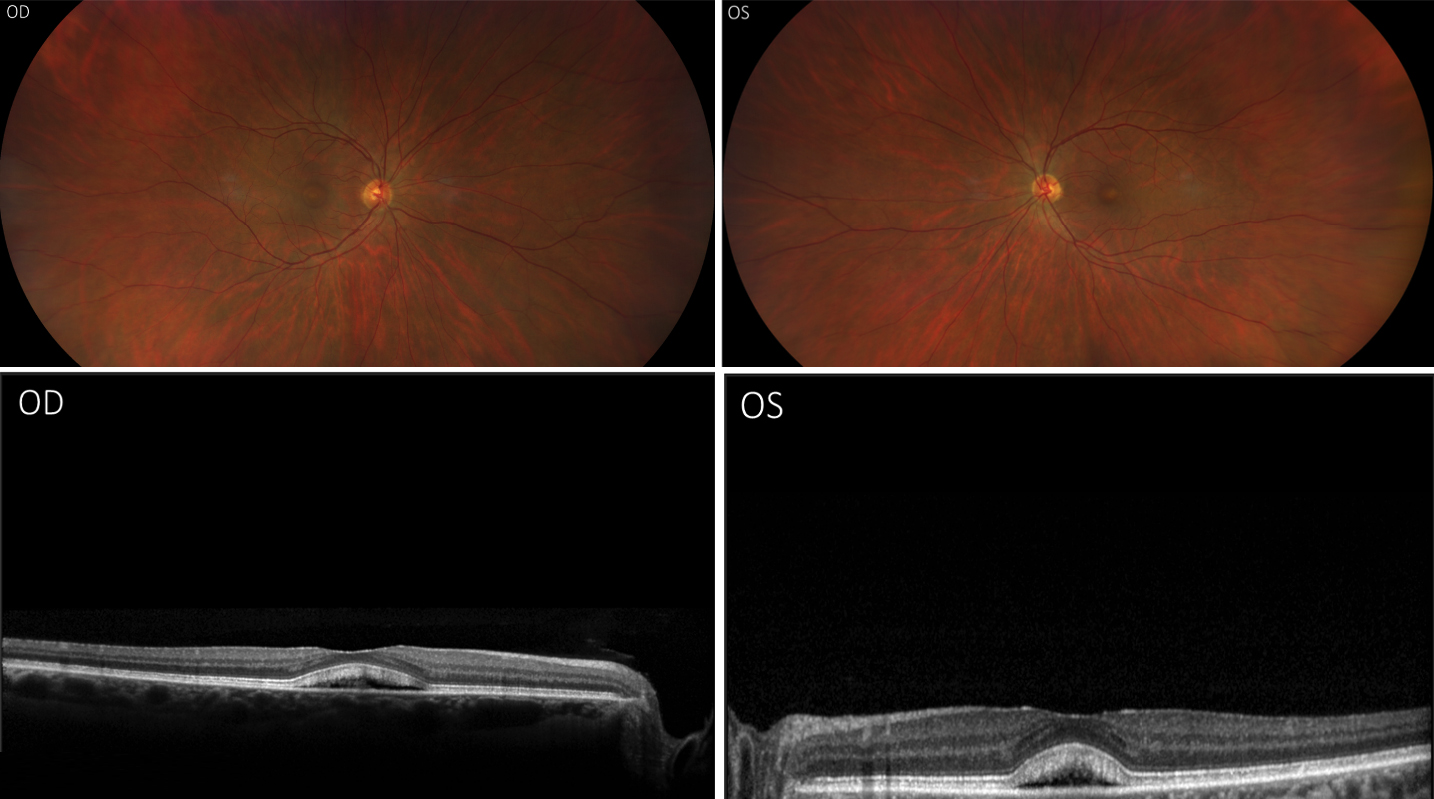 Click on image above to enlarge
DIAGNOSIS
Differential Diagnosis
Central serous chorioretinopathy
Medication toxicity
Definitive Diagnosis
Fibroblast Growth Factor Receptor (FGFR) Inhibitor–Associated Retinopathy (aka FGFR inhibitor associated pseudocentral chorioretinopathy)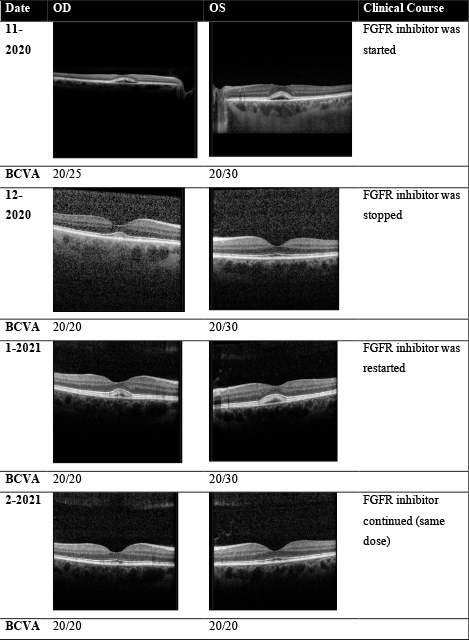 Click on image above to enlarge
Discussion:
Fibroblast Growth Factor Receptor Antagonists
Epidemiology: Few studies on FGFR antagonist associated retinopathy. Francis et al. reported 20 of 146 patients who developed retinopathy as a consequence of FGFR antagonist medication in a case study published in October 2021 in JAMA Ophthalmology.
Presentation: asymptomatic or mildly symptomatic subretinal fluid.
Clinical Course: self-resolving without medication discontinuation (Francis et al.). However, only few studies have described the condition, and all were retrospective.
Management: No RCTs to guide best therapeutic strategy but liaising with the oncologist is the best current option.
Side Notes: The retinopathy seen with FGFR inhibitors is very similar to that shown with MEK and ERK inhibitors.
Both have bilateral serous elevations that often surround the fovea.
Fluid accumulates between the retinal pigment epithelium and the interdigitation zone on OCT.
Check back soon for the diagnosis and the next Image of the Month posting!