CASE OF THE MONTH: May 2022
Surgical Treatment of Bilateral Stage 5 Traction Retinal Detachment in a 6-month-old Girl with 18p Deletion and FZD4 Mutation
Case:
6-month old female
Born at 35 weeks (2085 g)
Chief complaints
Past medical history

✓ Hypotonia
✓ Laryngomalacia
✓ Developmental delay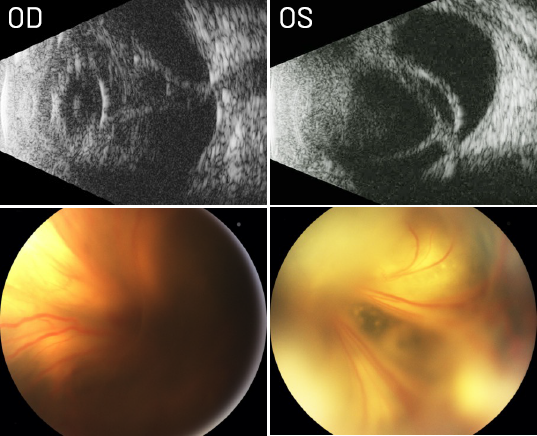 Bilateral Stage 5 Traction retinal detachment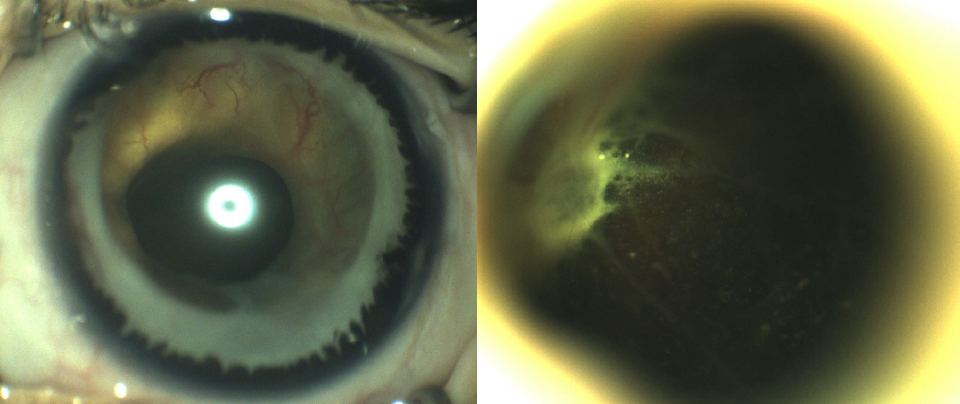 After surgery (OS)
Discussion
Genetic testing revealed

FZD4 Variant: c.205C>T (p.H69Y)
18p deletion

Every reported FEVR with p.H69Y has had relatively mild or no retinal changes.
There is no report of FEVR-like features in 18p deletion syndrome.
However, molecular link between TGIF1 gene located in the 18p and Wnt/β-catenin signaling may underlie the severe phenotype in the current patient.